Log into the Skedulo Web App (for Skedulo Pulse Platform customers)
Overview
Each Skedulo Pulse Platform team is assigned a unique URL to log into their team. This URL is in the following format:
https://<team-name>.my.skedulo.com

Substitute team-name with your own team's name.
Tip
To be able to log in, you will need your unique username and password that you configured when you were first invited to join—have these ready to hand.
Logging into Skedulo
After you enter your company's name in the URL, the Skedulo login page appears. Depending on your organization's authentication process, you may be presented with a choice of login options.
Logging in using Single Sign-On (SSO)
If Single Sign-On has been configured, then select the SSO option and you will automatically be authenticated and logged into the Skedulo web app.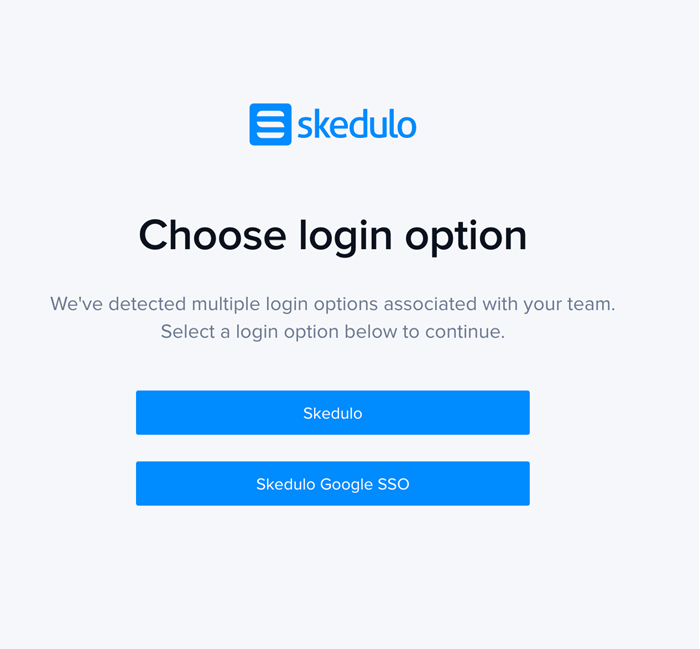 Logging in with credentials
If you have been provided with a username and password, then select Skedulo.
Enter your Email and Password, and click Log In.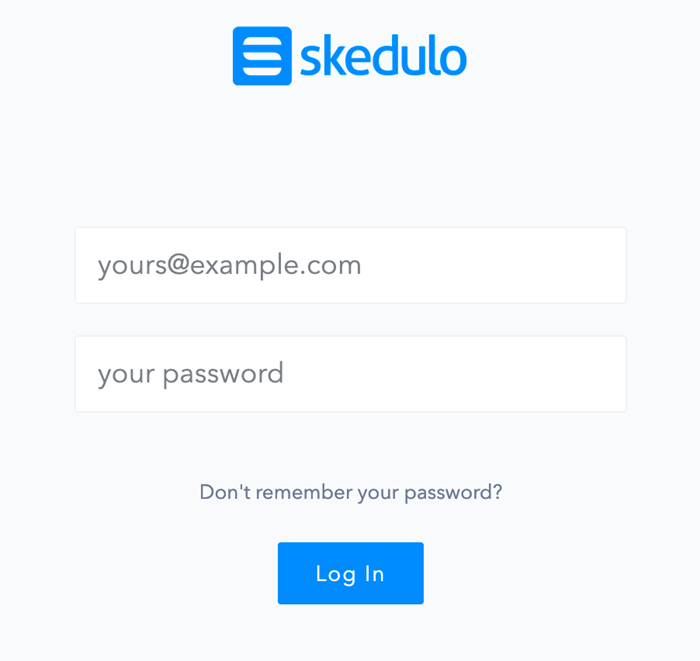 Reset Password
In the event that you cannot recall your password, follow the steps below to reset it:
Click Don't remember your password? on the login in screen.
Enter the email address where the password reset instructions should be sent.

Click Send email. A reset password link is sent to your email address. 
Enter your new password and confirm it. 

Click Reset password. The Skedulo welcome screen is displayed.

Enter your team name and click Continue. The Skedulo login screen is displayed.

Enter your Email and newly reset Password.
Click Log In. With these steps, you can successfully reset your password. 
Feedback
Was this page helpful?