Access help and support via web app
The support portal is where Skedulo users will find knowledge base articles describing how to use the Skedulo web application and the Skedulo mobile application. Support requests can also be submitted via the portal.
Access Help and Support
The quickest way to access the Skedulo support portal from within the Skedulo web app is by using the "Help & Support" option, available via the user's profile icon (located at the top-right of the console, in the top bar).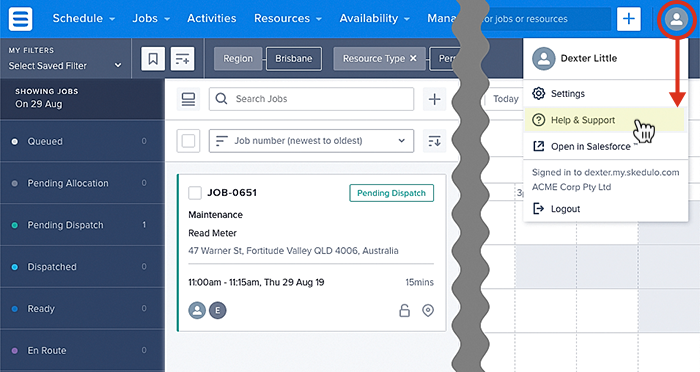 How to access Skedulo support via the user profile.
Related links
Feedback
Was this page helpful?