User settings
Set user preferences and admin settings
Overview
The user profile section provides access to your system configuration. You can update your user settings, personal profile and access the help and support platform of Skedulo from this section. 
Access your user profile
To access your user profile, click your avatar or your profile picture in the top-right of the Skedulo console.
Change user settings
The user Settings section allows you to configure different features of Skedulo, including the web application, and mobile app settings. The available settings options, however, may differ depending upon your role of Admin, Scheduler, or Resource.
Accessing admin settings
Access to the admin settings is restricted unless you are an administrator.
You can access the admin settings by navigating to the Settings option available in your user profile.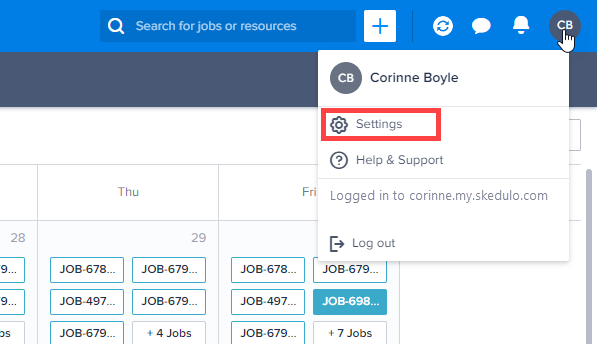 Related links:
View and configure general settings.
Feedback
Was this page helpful?
Glad to hear it! Please tell us how we can improve.
Sorry to hear that. Please tell us how we can improve.